---
PHOTOGRAPHY AND SILENCE | LISTENING CLOUDS
For many, 2020 was a year of awe, isolation and indifference in domestic trenches. In the noisy and hyperconnected distance, doubts and insecurities kept quiet. The pandemic forced spaces of silence to review our understanding of life, death and the relationship with the Planet.
What images can be constructed or brought about from this act of silencing noise in the face of the vertigo of uncertainty? What do our eyes hear when asked about predatory actions, disconnection with nature, moral and economic interdictions imposed on bodies?
What images help us to dismantle the traps and rediscover the human space in life on Earth, the only house we have?
We want this silence and this reflection to be the trigger for your registration, not only of your photographic work but also of keywords and ideas that fit your work in the general concept of FestFoto 2021, expanding our proposal to carry out an inventory of ideas that is a script of the current moment of humanity and the planet.
Keywords and ideas that include your work at the FestFoto 2021 Call. Feel free to expand this cloud:
Social relations [equality – income concentration – education – privilege-collective-technology-exclusion-family-memories-erasure-hidden-gender-abuse-violence-racism-discrimination-acceptance-change-crime-empathy-lives-empathy-dignity-children -ideas-patriarchy-freedom-power-religion-faith-individuality-identity-perception-history-geography-version-narratives-maps-routes-displacements-nationalism-entertainment-music-art….
Relationship with the Planet [nature-crop-seeds-family production-exchange-flowers-forests-rivers-seas-animals-species-organic-transgenic-poison-worm-moon-sun-sky-stars-tides-hurricanes-floods- earthquakes-axis-energy-flat-round-technology-stick-stone-cities-abode-collectives-herd-ritual-belief-fanaticism-wars-peace-repeats-confinement-latifundium-loss-poisoning-pollution-chemical-plastic- 3000 years-will be better-happiness-we deserve…
Photographic Language [all-documentary photography-photojournalism-of-expression-conceptual-collages-montages-direct-artistic …
---
With the theme Photography and Silence – Clouds of Listening, the FestFoto Brazil 2021 Call is open to all photographers and photographers from all over the world and receives entries in two categories: presentation in Video authorial exhibition with a maximum duration of 3 minutes and Portfolio category with a maximum of 15 images. A jury formed by national and international curators will select 20 finalists from the two categories, which will be shown in the Fotograma Livre exhibition of FestFoto 2021. Of the 20 finalists, a winner will be defined for the video exhibition category and a winner in the Portfolio category. The two winners will receive, as a prize, a Free Passport to participate in the 2021 International Portfolio Reading Platform. The top 10 will have their work reviewed on the FestFoto Portal throughout 2021.
During the selection process, we will also be displaying on our website, a gallery with registered works that caught the attention of our jury. The FestFoto 2021 Call maintains a partnership with the LensCulture platform, one of the largest online destinations in the world for the discovery and diffusion of contemporary photography with a global audience of more than 2 million people. During the registration process you will be invited to use the LensCulture platform to register for the FestFoto 2021 Call.
Registration opens September 26, 2020 and the deadline is January 10, 2021. The registration fee is US $ 30.00. Selected works will be shown during FestFoto 2021, from April 24 to May 23, 2021.
Welcome to the FestFoto 2021 Call.
---
Registration is closed
---


---

Sinara Sandri
Brazil
Co-Founder and
Director of FestFoto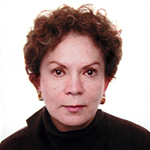 Gilma Suárez
Colombia
Director of FOTOMUSEO
de Bogota
Silvio Frota
Brazil
Director of Museum
of Photography
of Fortaleza
Steven Evans -USA
Executive Director
FotoFest – Houston
Jim Casper
USA – Holland
Editor-in-Chef and
Co-Founder of
LensCulture
Daniel Sosa
Uruguay
Director of CDF
Montevideo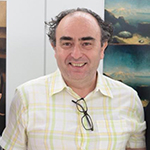 Fabián Borrega
Argentina – USA
Exhibitions Coordinator of
AMA – Washington DC
Patricia Veloso
Brazil
Imagem Brazil
Gallery in
Fortaleza
Marcia Melo
Brazil
Indenpendent Curator